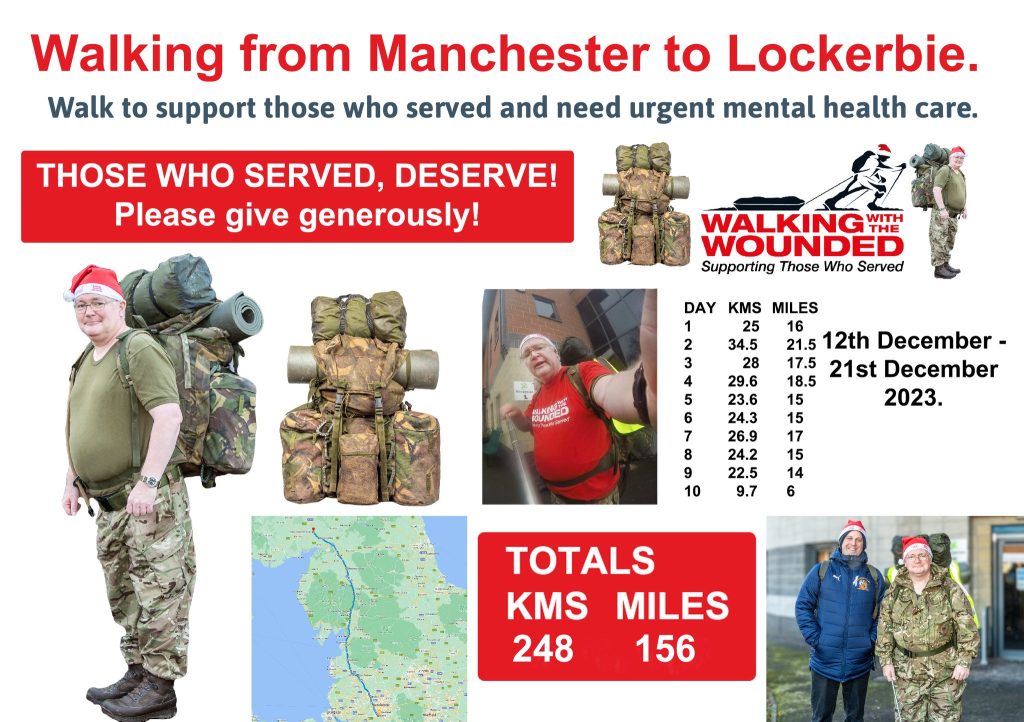 A MASSIVE thank you to Margaret & Heather at South Side Media – Southside magazinea for the fantastic article on their website!
If you're looking for advertising to the people of Wythenshawe, you won't go wrong placing an advert in Southside magazine!
Here's the article: Wythenshawe to Lockerbie Walk 2023 – Glenn Smith
---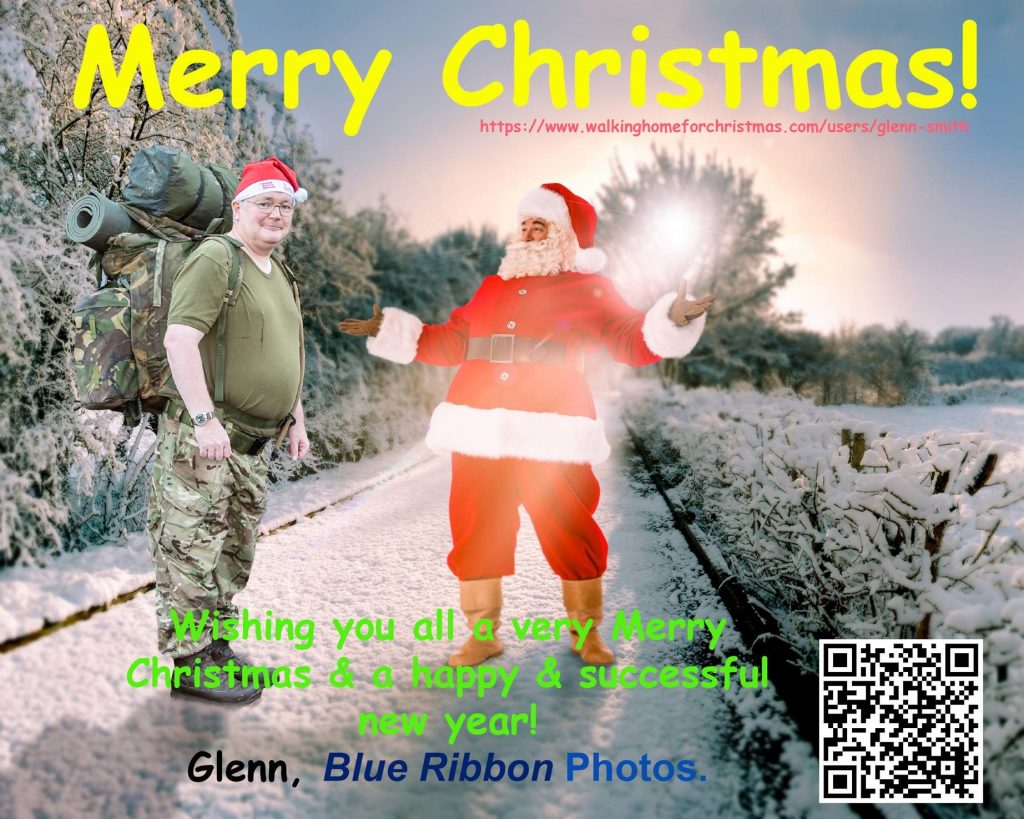 Hi Margaret, Ed & Heather,
Thank you all so much for your donation and social media posts! I really appreciate it! Just to let you know that I had set a target of £500. Including the Just Giving donations and cash donations, the total so far is £578.68 with more to come in! Thank you for helping me smash my target! I hope you all have a very merry Christmas and a happy & successful new year! Kind Regards – Glenn
---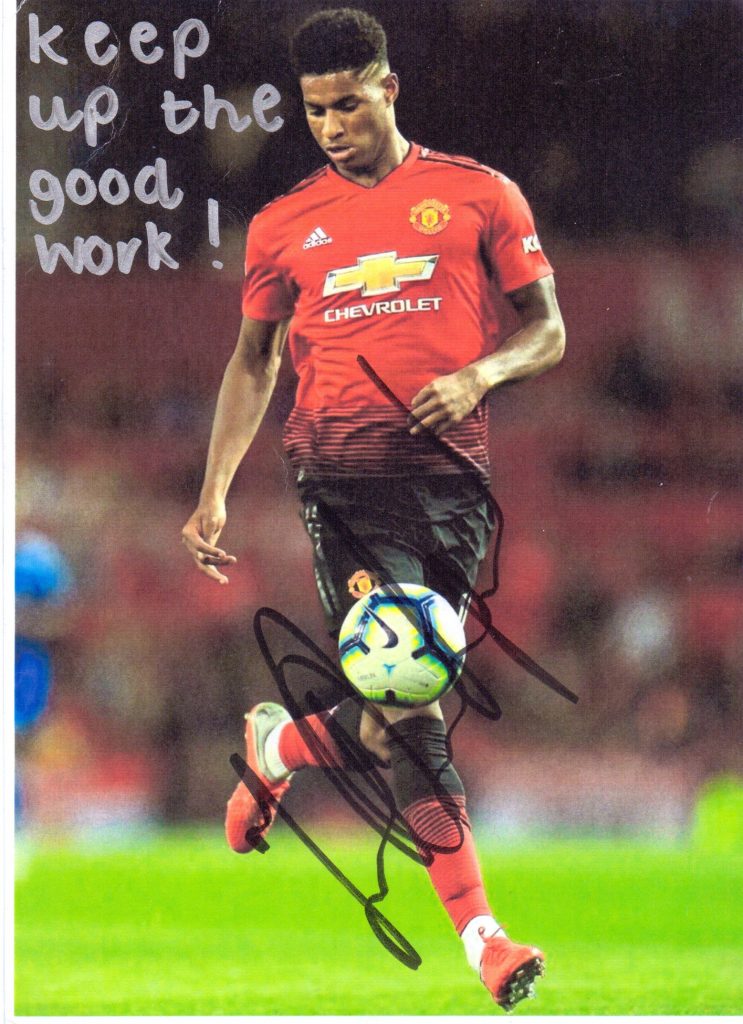 Thank you to Marcus and his mum for their good wishes to Southside Community magazine.
We really appreciate it.
---
Together One CIC – The Block Cinema – I just wanted to thank you for promoting The Block cinema in your latest edition. A copy arrived today and it looks great and the publicity will help us greatly. Stephen Evans
Cllr Mary Monaghan – Yes, I agree with Stephen. You have been very supportive and I'm also very grateful. It's a lovely magazine. Always so positive and full of local news. Thanks again Mary
---
Now-Forever Heritage – Thank you for running the guided walks article in Southside Magazine. As a result it generated a lot of positive feedback and interest.
---
CATS Drama – Our drama group Wythenshawe CATS advertise with Southside. Very reasonable rates and approachable staff.
---

Chevron Technical Services – The magazine was delivered to us this morning and I had a quick look through. The advert looks fab in the magazine and it's a brilliant magazine with so much information included. Thanks so much for sending this over to us.
---
Manchester Health Academy – Thank you so much for using our Football Stars Break New ground story on the front cover of Southside – it looks fantastic, and we very much appreciate it. The article inside looks good too, and it was great to see the Christie Runners article running too.
---

Manchester City Council – The advert is great and the Read Manchester Team are really pleased with it.
---

Smullen Skip Hire – As we are the only Wythenshawe based skip company, we wanted to reach out to the local community informing them of our service. We decided to advertise in the local magazine Southside, that reaches out to 30,000 homes schools and business. On doing so we have been inundated with enquiries for skip hire. If anyone is starting out on the adventure of opening a business, give this way of advertising a try, you never know where it might take you.
---

Real Food Wythenshawe – I really enjoyed your last edition with so many different articles, it shows a very positive image of Wythenshawe, it is easy to read, bright and informative.
---
The Enterprise Centre – Within a week of the latest edition (issue 4) of Southside going out, the Enterprise Centre had two enquires from people looking to take up office space. This led to another local business becoming part of the Enterprise Centre community and benefiting from the support and facilities on offer to Wythenshawe businesses. If you want people in Wythenshawe to learn about your product or service I would recommend using Southside.
---
P Box – I just want to put on record how delightful it was this week to receive Southside magazine. Not having anything local since December, it is great to receive the publication, and a bonus that it is a very well produced and informative magazine. I wish you all well and hope that this will go on for many years to come.
---

Wythenshawe Forum (GLL) – I just wanted to let you know that we have taken our first wedding booking from the article you very kindly published for us in the last copy of Southside.
---
John Hibbert, Wythenshawe RUFC – I have recently only just been made aware of this new magazine and I must say I'm very impressed with its look and layout. Most of all with the different information regarding events that are going in in and around Wythenshawe, from advertising scout and cadet groups to placed of interest to visit. I really think this is a magazine that the whole of Wythenshawe should be behind to help raise awareness of what is going on in our area.
---
Jenny Allcock, Creating Adventures – I've seen the article – thank you – and its wonderful! I've had a couple of phone calls so far with interest and support so thank you.
---
Householder, Roundwood Road, Northenden – Just brief feedback to say how much I've appreicated Issue 2 of Southside magazine (I must have missed Issue 1). I've lived here over 50 yrs and would just like to say thanks for putting together a potential 'community fee/info/forum'.
---
Householder, Woodburn Road, M22 – I very much like you magazine. Im sure older residents of Wythenshawe, and Northenden amongst others are going to look forward, and appreicate receiving and reading you magazine on a regular basis in the future.
---
M Williams – Thank you for my first issue of Southside Magazine, its great that you are highlighting the positive things about Wythenshawe. I often read such lovely comments on the various Wythenshawe related Facebook sites these of which mainly are usually residents that have experienced some kind act from another Wythenshawe resident. I would like this to be a permanent feature in the Southside magazine like they have in the Metro news' Good Deed Feed.