Southside Community Magazine is promoting Northenden Pipe Band with their own page on our website. Their videos are also on our YouTube channel.
If you would like to get involved with the Pipe Band please contact Alistair 07785 331333 or email al02mcf@gmail.com
Click here to see the gallery of images Of Northenden Pipe Band at Northenden Boat Race 2021
Northenden Pipe Band playing at the Remembrance Day Service at Cheadle Cenotaph Nov 22
Posted 2 December 2022
---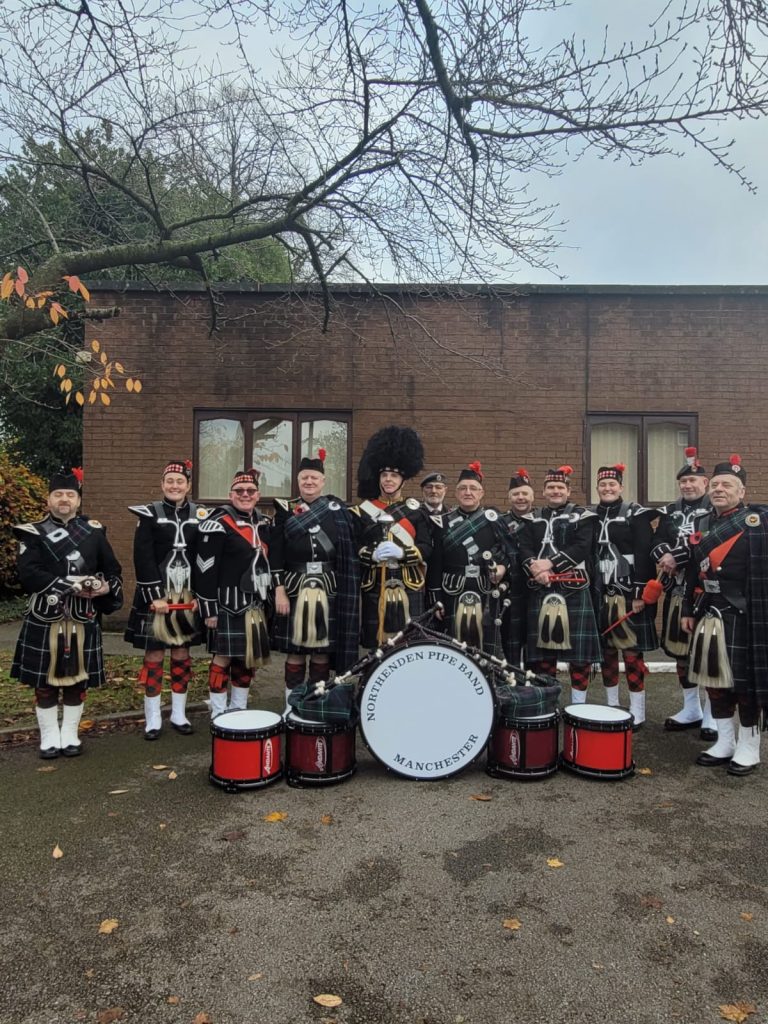 Northenden Pipe Band Needs You!
Posted 9 August 2022
---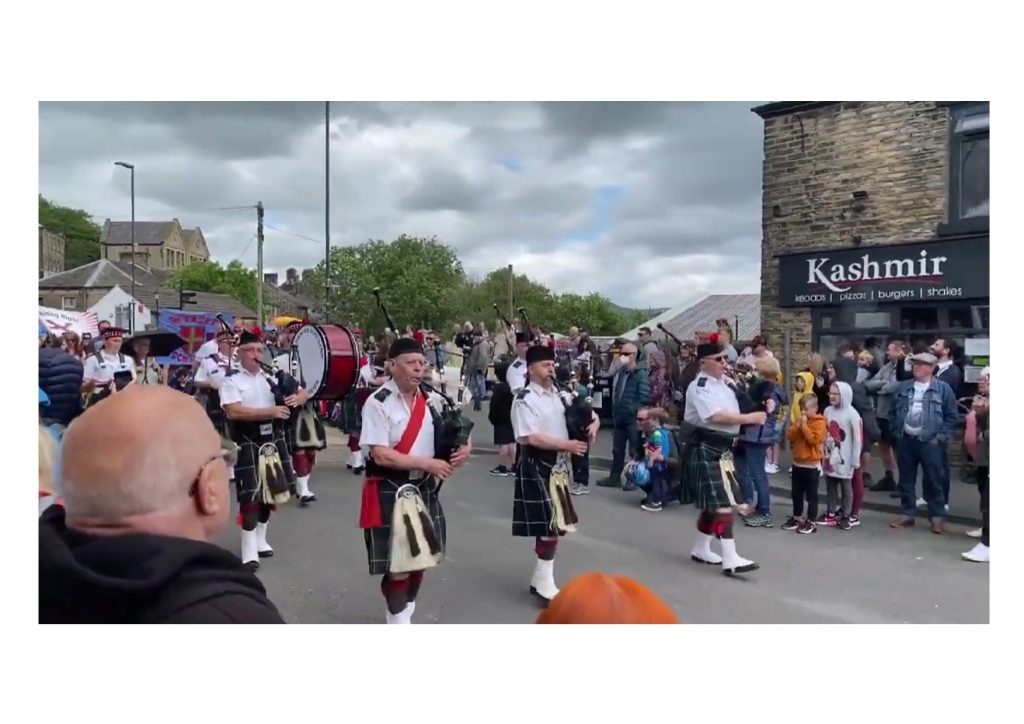 Northenden Pipe Band plays New Mills Carnival
Posted 14 June 2022
---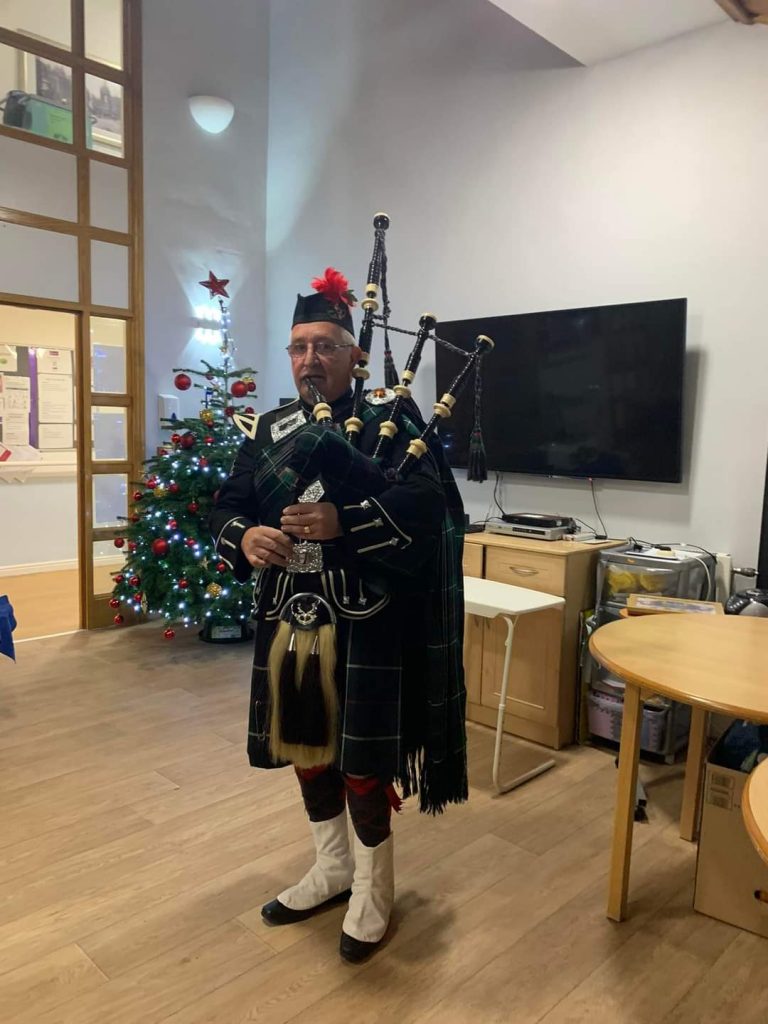 Northenden Pipe Band's Alistair played the Bagpipes played at Brocklehurst Nursing Home
Posted 13 December 2021
---