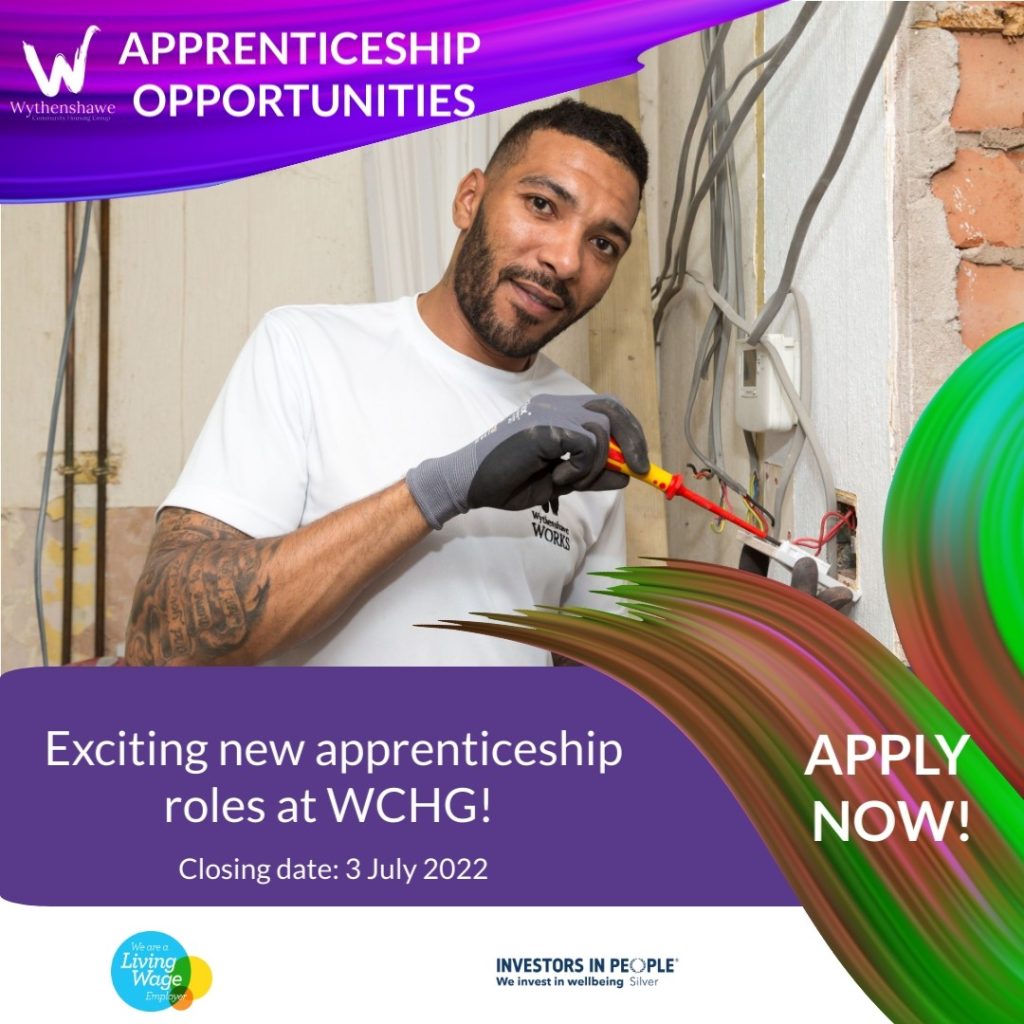 The apprenticeships are very much sought after within the community and WCHG would like to offer you the opportunity for to circulate the recruitment poster and link (please see below) to your participants.
WCHG are keen to reach of M22/M23 residents who are interested in a career in construction, in particularly young females and those from the BAME community to encourage inclusivity, although everyone is welcome to apply providing that they are an M22/M23 resident and aged 16+
WCHG have doubled their intake this year and are recruiting for 6 X Trade apprenticeships!  Please encourage your participants to apply using the link below.
Job Opportunities – WCHG   (Ctrl and click to open)
Closing Date 3 July 2022