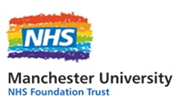 The M-Thrive Team will be able to meet with any young person who wishes to access the service within their community and speak about any emotional health and wellbeing difficulties that they may wish to discuss. We will explore ways in which our community-based partners and services can help to alleviate some of these difficulties through a preventative and holistic approach.
The Manchester Thrive Hubs will enable Children and Young People to access the right advice and support sooner by providing a clear pathway to Manchester's emotional health and wellbeing offer. The hub is a single point of entry, a front door, to this offer.
Please find attached our posters and overview letter which outlines our service and offer and how to access us. If you have any questions, please do not hesitate in contacting us.
Our North Manchester hub is fully operational, and our South and Central Manchester hubs will go live in March 2022.
The M-Thrive Community Hub covers all of Manchester and are based at the following locations:
Manchester Youth Zone, 931 Rochdale Road, Manchester M9 8AE   – 0161 203 3189  mthrive@mft.nhs.uk
Kath Locke Centre, 123 Moss Lane East, Hulme, Manchester M15 5DD – 0161 455 0211 ext 811 mthrive.central@mft.nhs
Lifestyle Centre, 206 Portway, Wythenshawe, Manchester M22 1QW – 0161 436 0575 mthrive.south@mft.nhs.uk
Rachel Pilling
Service Manager M-Thrive