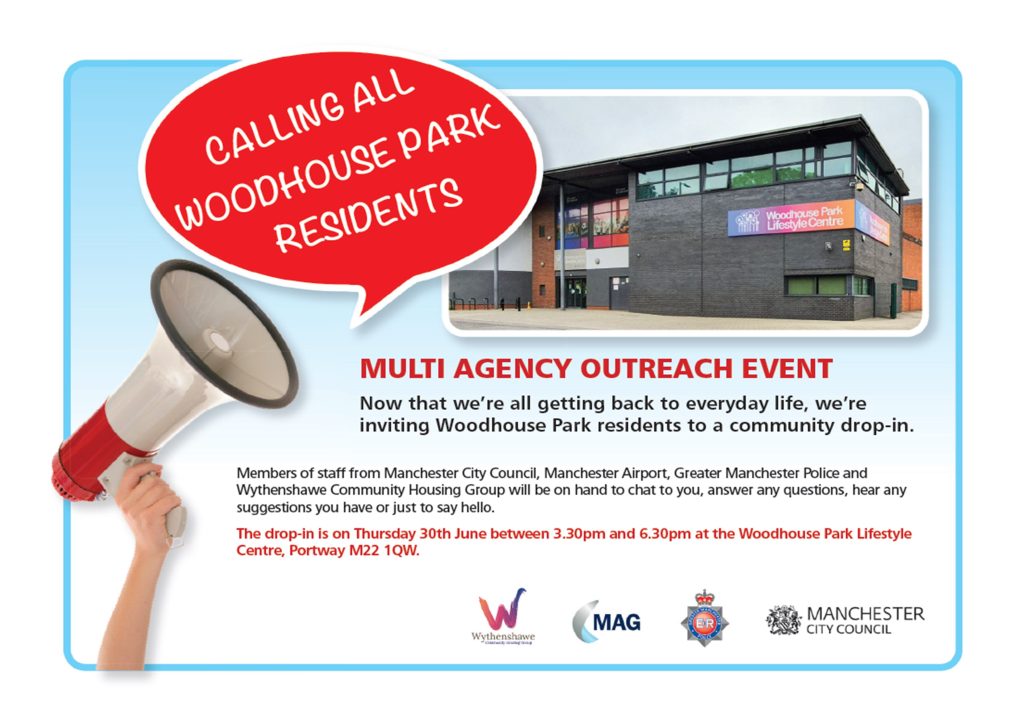 Manchester Airport has announced that it will be hosting a community outreach session at the Woodhouse Park Lifestyle Centre, alongside partners including Manchester City Council, Greater Manchester Police and Wythenshawe Community Housing Group.
The session will take a drop-in format and will give attendees the chance to put questions to representatives from the four organisations involved.
Booking is not necessary for the session, which will take place from 15:30 – 18:30 on Thursday 30th June, and is open to all Woodhouse Park residents.
Neil Robinson, Group CSR Director at Manchester Airports Group, said: "Following a challenging couple of years for the airport, we are finally able to look forward to a much more positive summer.
"We are keen for our neighbouring communities to share in the benefits and opportunity that our post-Covid recovery brings, and we want to hear from residents on how they feel we can best go about that. The session gives residents the chance to provide feedback in a face-to-face setting and raise any concerns they may have.
"We also feel it's important to work collaboratively with other institutions that have a significant part to play in the Woodhouse Park community and are grateful to Manchester City Council, Greater Manchester Police and Wythenshawe Community Housing Group for their participation in this session."
June's session is the first this year, with another event planned at the Lifestyle Centre for Thursday 13th October. These drop-in sessions will form part of a wider engagement effort from Manchester Airport as it reaffirms its commitment to neighbouring communities following the pandemic.
The airport's Community Trust Fund, meanwhile, continues to support not-for-profit organisations across south Manchester and north Cheshire, with grants of up to £3,000 available to fund projects or facilities for community benefit. Six Wythenshawe-based organisations have benefitted from a combined sum of over £7,000 in grant funding since the start of 2021. To find out more, visit www.manchesterairport.co.uk/community/.
The airport and its partners are also looking to recruit for hundreds of vacancies including airport security, check-in and baggage handling roles. For information on roles available with MAG see careers.magairports.com.